With this brief guide we will see how to hook or connect your device to scan the Whatsapp Qrcode.  First of all we will go to https://api2.whatsender.it and if you don't have an active account you will have to register one, entering your name, email, telephone number with international prefix, but without the + symbol, for example for the number 3331234567 we will go to enter it like this 393331234567, this is important because only through the prefix will the platform recognize the nationality, and finally the password.
By clicking on REGISTER and activating the account, proceed to login to enter the DASHBOARD and find us on this screen.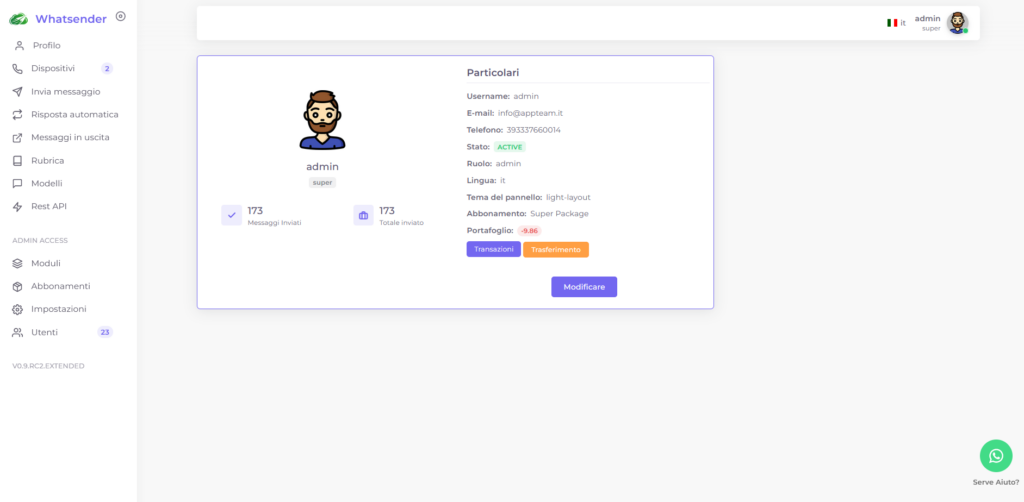 Click on DEVICES and then on ADD NEW DEVICE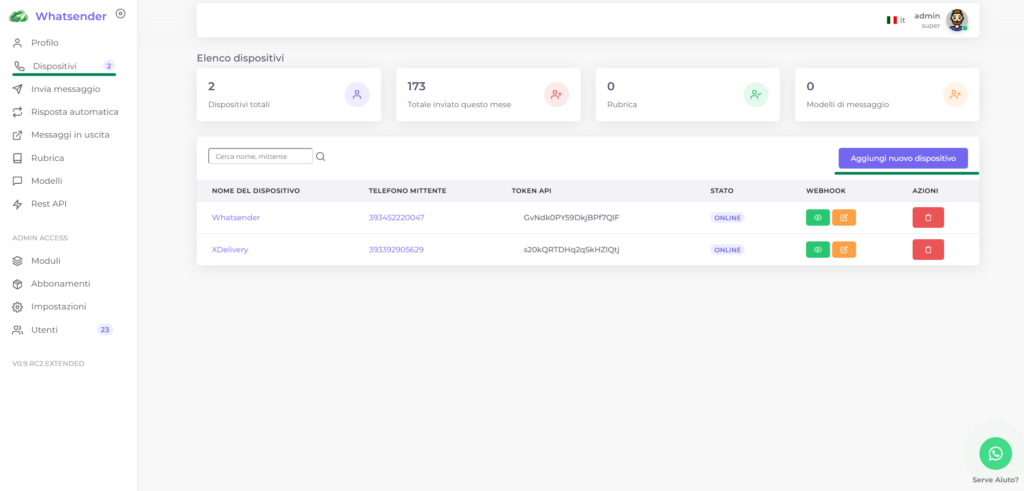 Fill in the DEVICE NAME and SENDER NUMBER fields, leave the webhook field empty we will see it in another tutorial, and click send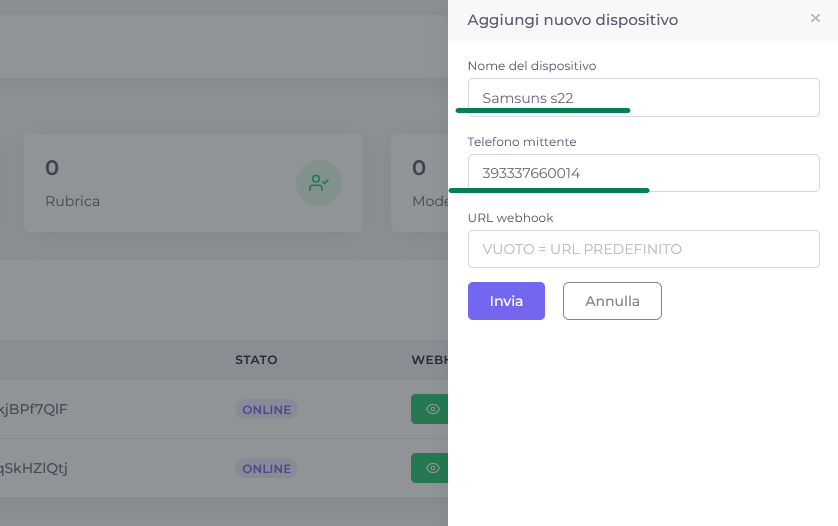 The number will add itself to the list.  Now we just have to scan the QRCode with your device, prepare the phone by following the official Whatsapp guide at this address https://faq.whatsapp.com/290759475293742/?locale=it_IT.  Now from the DASHBOARD click with the mouse on the number we just added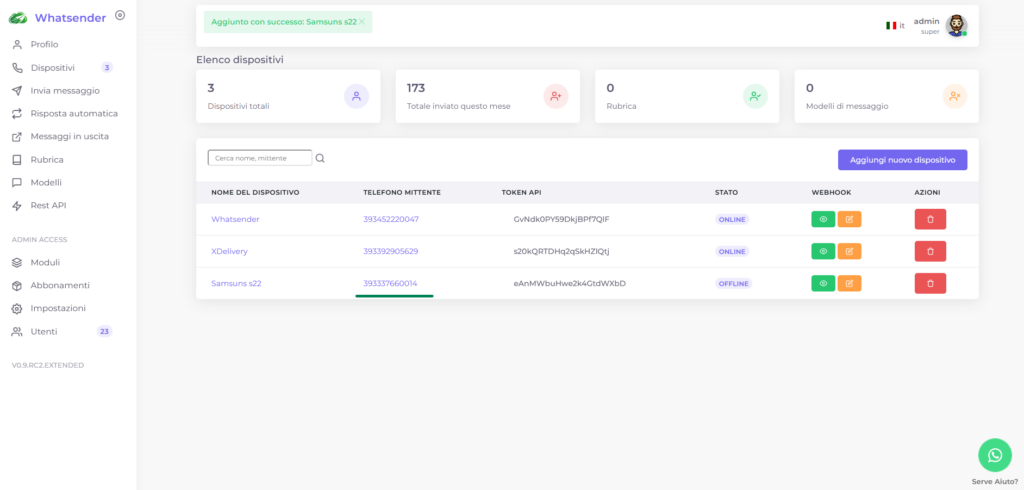 and the system will open a new page with the QRcode to be scanned, frame it with your device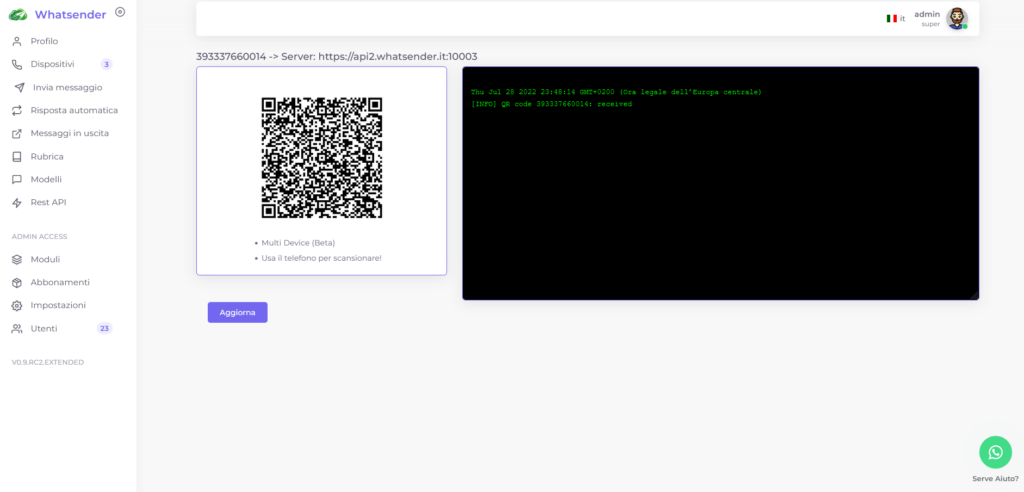 and wait for the system to connect to your device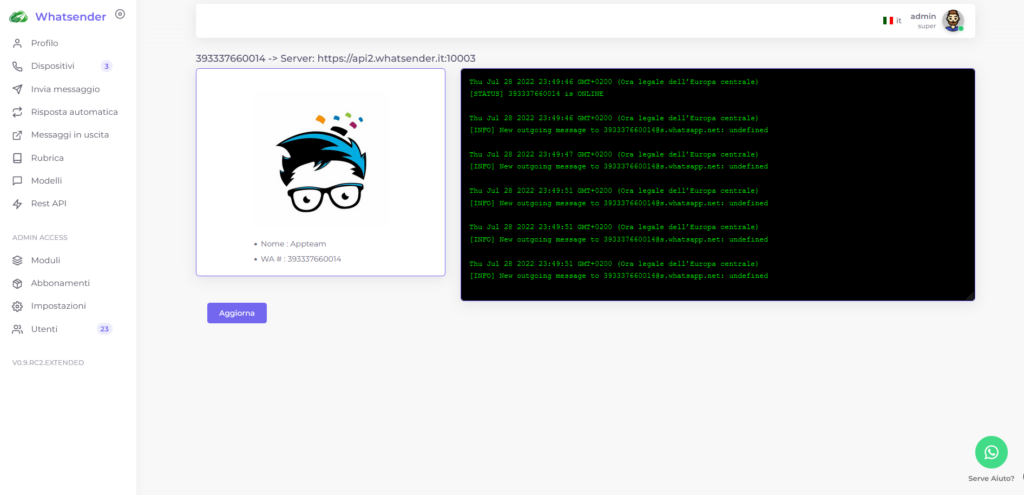 We are now connected to the Whatsender system.  Returning to the DEVICES page you will notice the ONLINE status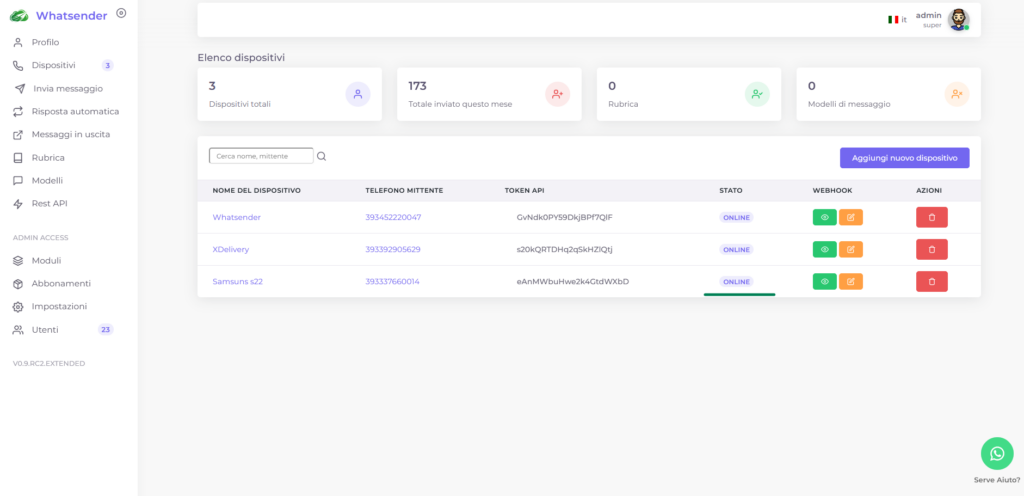 Great, now we are ready to use the platform.