ChatGPT (Chat Generative Pre-trained Transformer) is a prototype chatbot based on artificial intelligence and machine learning developed by OpenAI specialized in conversation with a human user. ChatGPT is a large language model developed with machine learning techniques (unsupervised), and optimized with supervised and reinforcement learning techniques, which was developed to be used as a basis for building other models of machine learning.
Try it now also on chat.openai.com.
How to get an openai apikey
Register a new account if you haven't done so at Account API Keys – OpenAI API.  E se vuoi approfondire il mondo di ChatGPT clicca qui https://metaroids.com/learn/what-is-chatgpt-beginners-guide-to-using-the-ai-chatbot/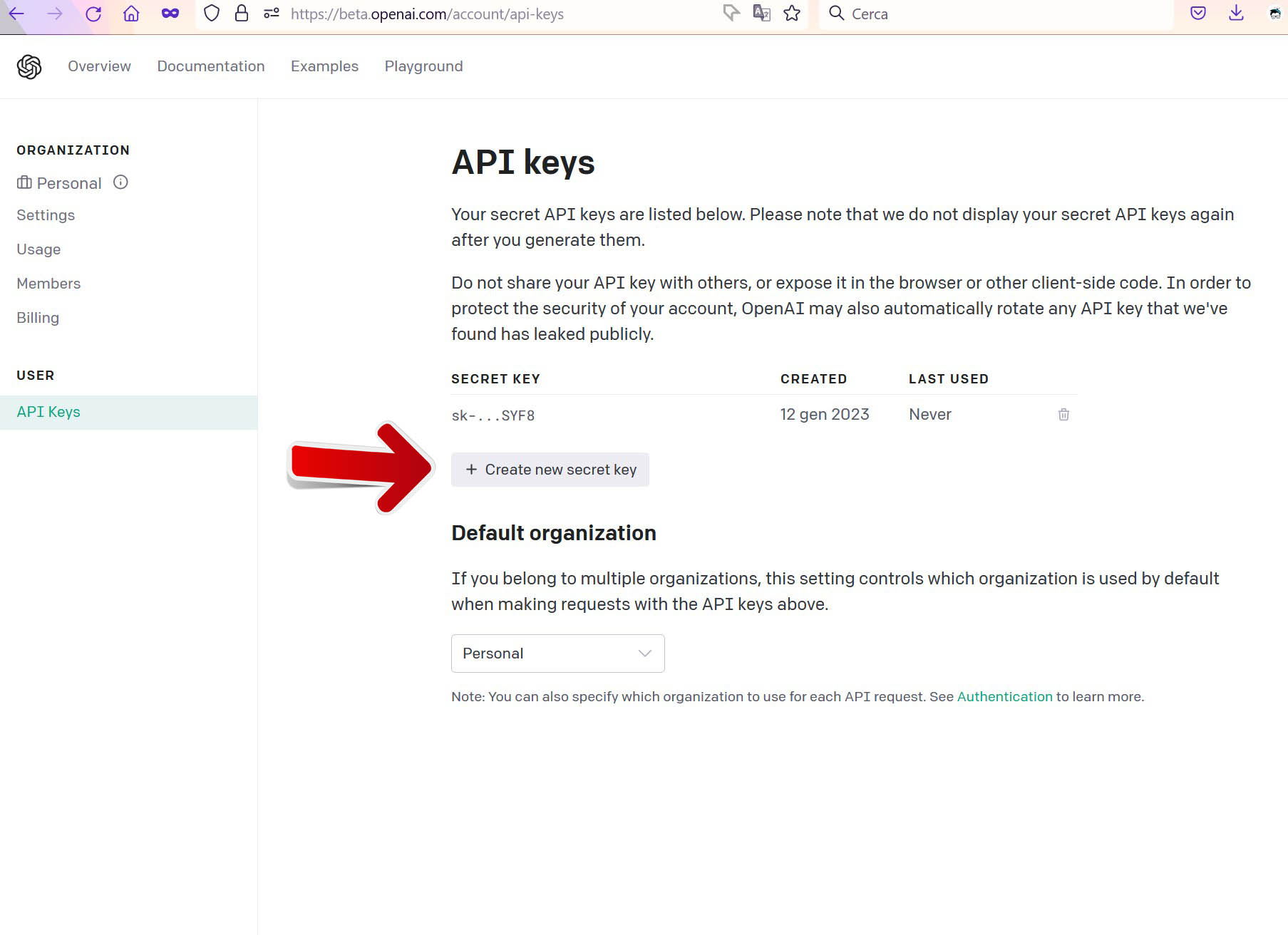 Now we insert the key into our device.  I remind you that the device must be ONLINE, if not, follow this guide to find out how.  Then go to the Dashboard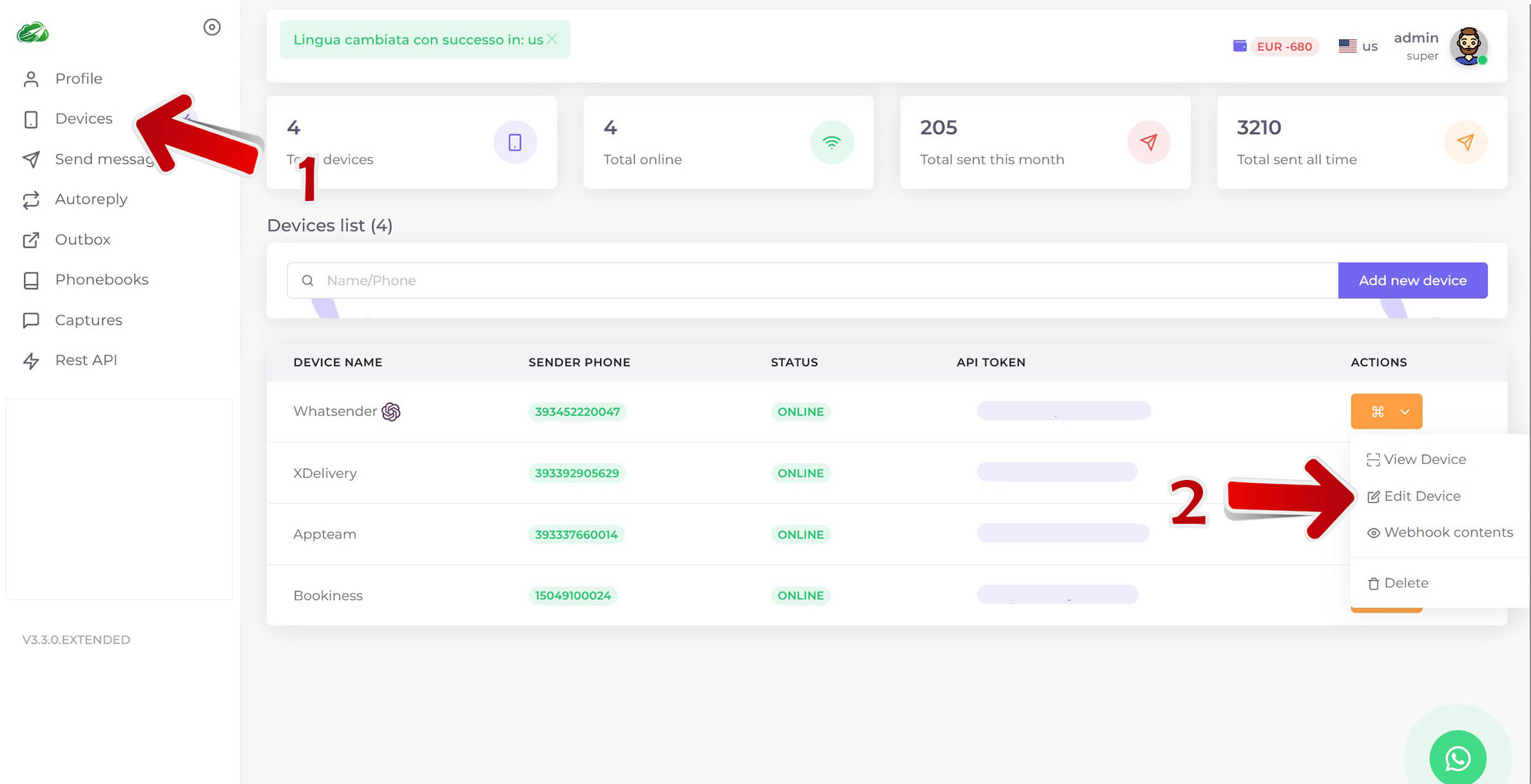 We insert our API Keys – OpenAI API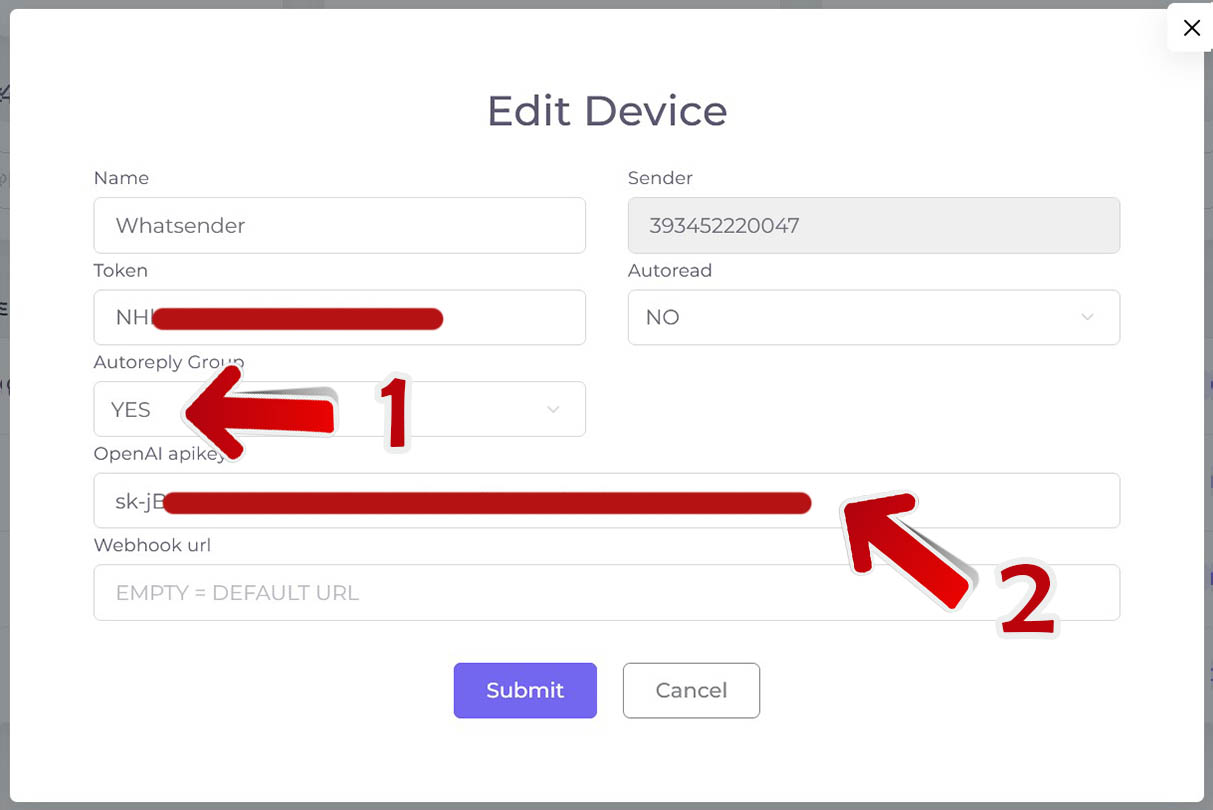 We activate the (1) Auto Answer Group on YES and paste the API Keys – OpenAI API into (2) OpenAI apikey
How to interact with openai chatGPT bot?
Call the chatGPT bot with the device name.
Example to chat bot with the device in the image above: Whatsender, what is openai chatbot?