Installing the "Whatsapp Order Notification for Woocommerce" plugin from your dashboard is one of the easiest ways to get it up and running quickly.  The first thing to do is go to the plugins section of your WordPress dashboard and click on "Add New" then on "Upload Plugin" and finally "Install".
It will then be possible to activate the plugin and configure it with Whatsender.it.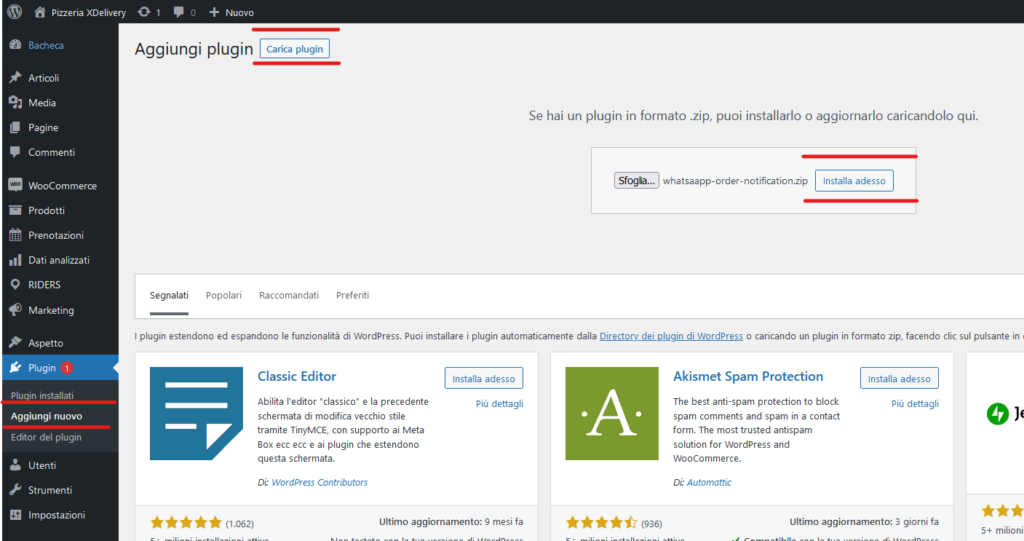 Now let's go to "Settings", click on "Whatsender" and enter the "TOKEN" and tick the "Activate for Woocommerce" item
We will retrieve the TOKEN and WA ACCOUNT in the Whatsender DASHBOARD on this page in relation to the SENDER PHONE and API TOKEN column: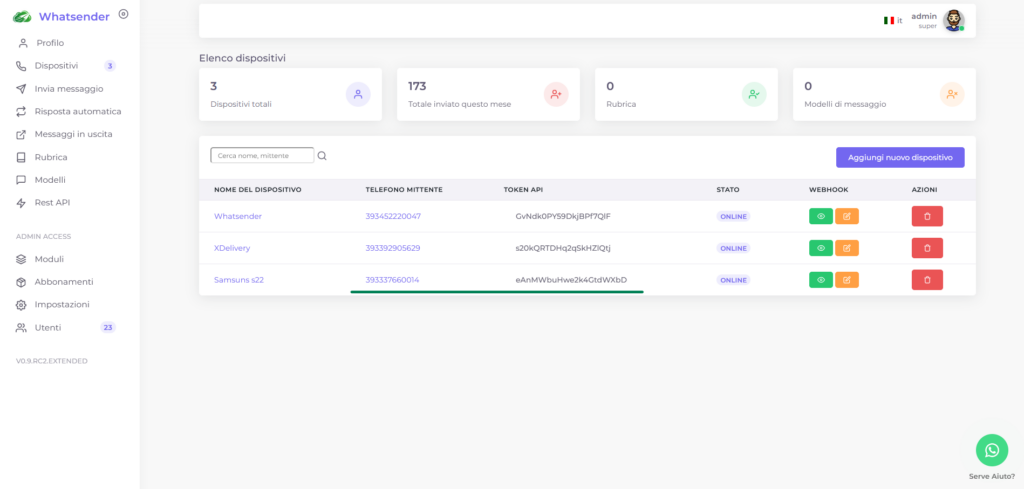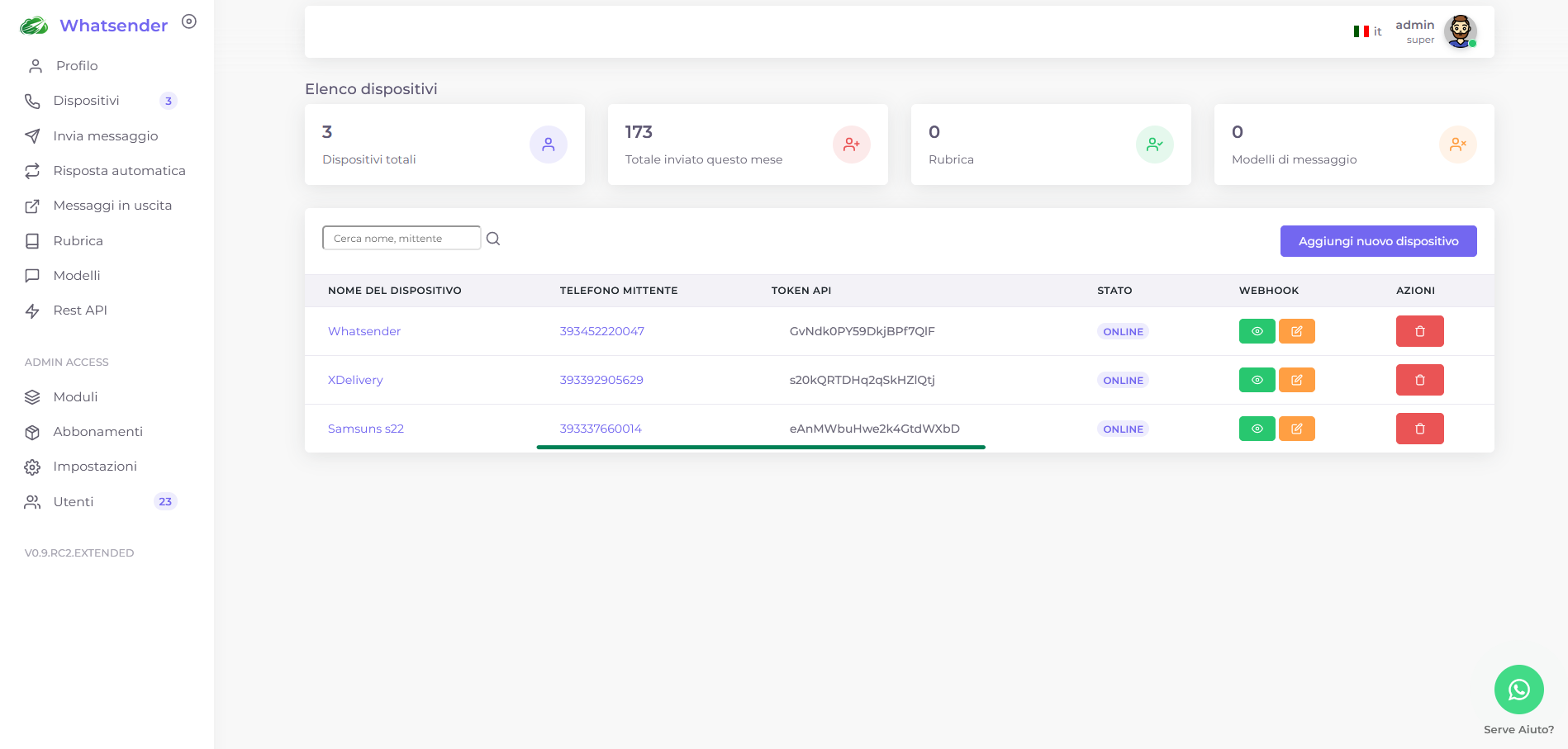 Once this is done we have connected the plugin to Whatsender and we are ready to configure the messages for customer order status.  So let's go to "Woocommerce", select "Settings" and go to the "Whatsender" tab to get this screen: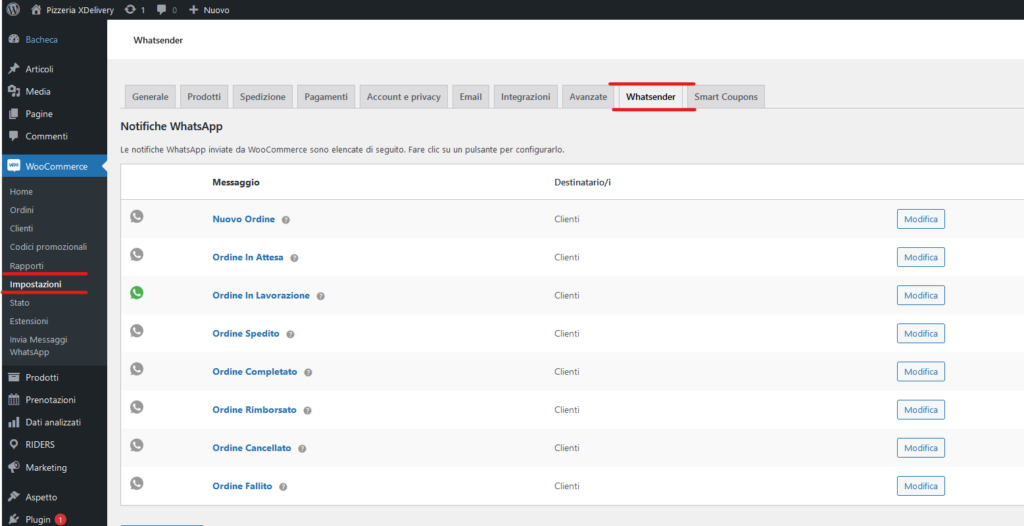 In this example we have set a message on the "In Process" status to send the customer his order summary and thus open a fast and direct communication channel.
To disable the order status just delete the content and uncheck "Enable this message notification".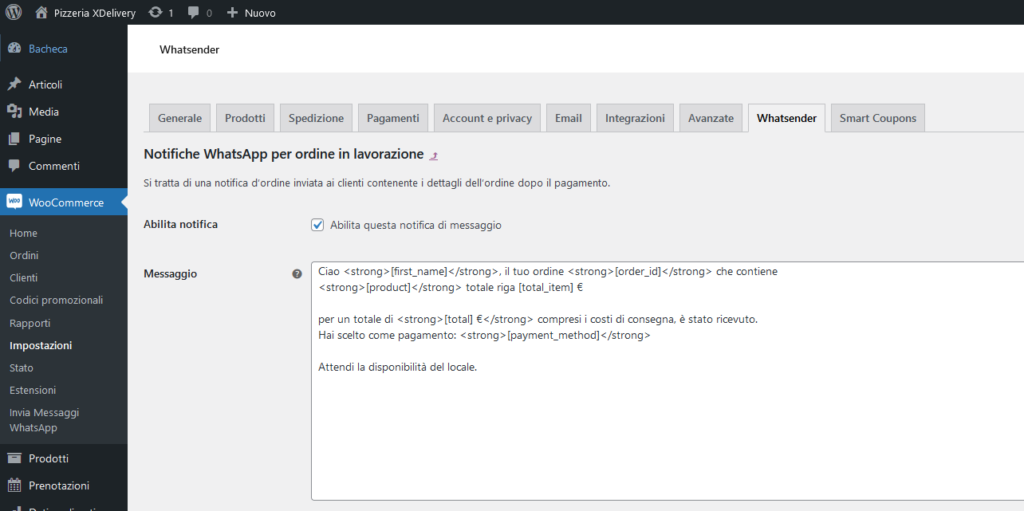 The "Shortcodes" available that you can use in the messages are the following, they will allow you to better define the communication.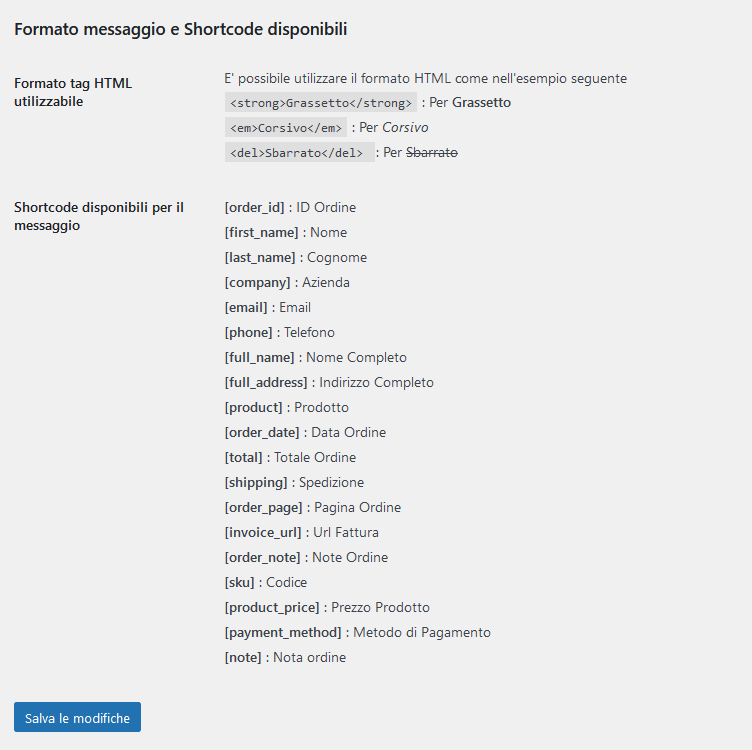 Here on https://woocommerce.whatsender.it by placing a DEMO order (all orders are for demonstration purposes only) as a customer you will be able to see how Whatsapp messaging works on incoming orders.